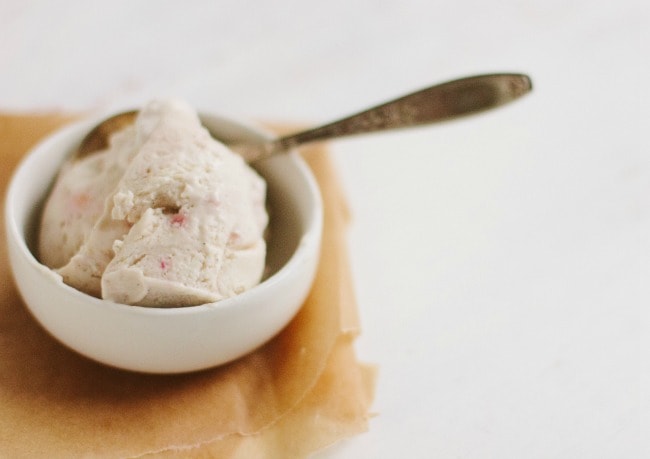 It's quiet here in this house; words are flitting past me in the silence and I can't quite catch them. I'm actually eating this rhubarb ice cream while I sit here, trying to write of it's glory: to capture tart! and sweet! and creamy! with eloquence and creativity. But this sly dessert wants all my attention; we've locked eyes now, and it doesn't care about adjectives. So I'll leave you with this poem I stumbled upon tonight, hoping it will make up for my feeble attempt at posting.
Rhubarb
Like rhubarb hunkering down
drowned in Autumn straw
content now to explore
the rich deep earth
below
a surface snow
of bitter times.
Roused by warmer climes
it will emerge
in surging tender, greening-pink
drinking in the new
sublime
sun kissing brink
of fresh beginning.
-Marigold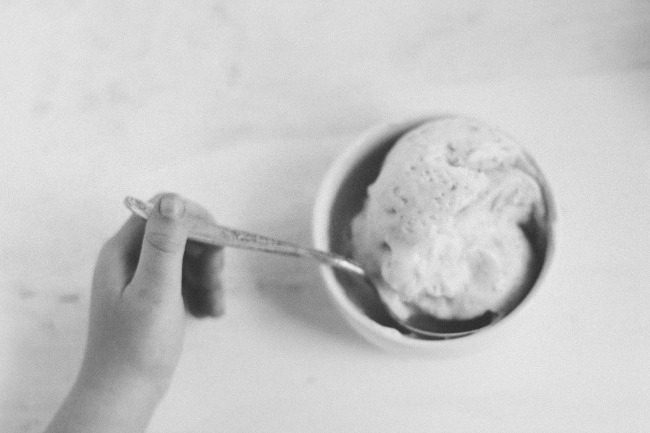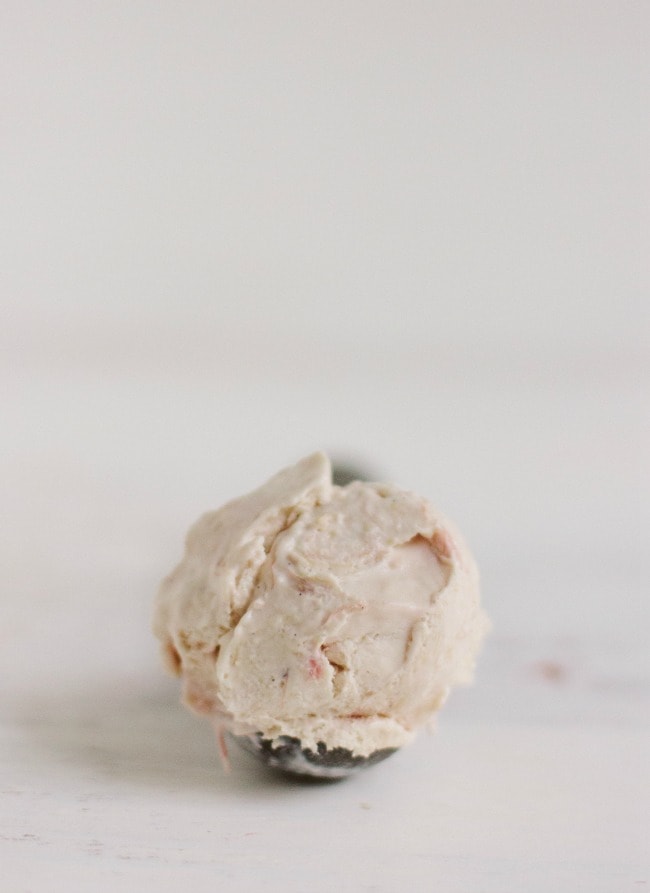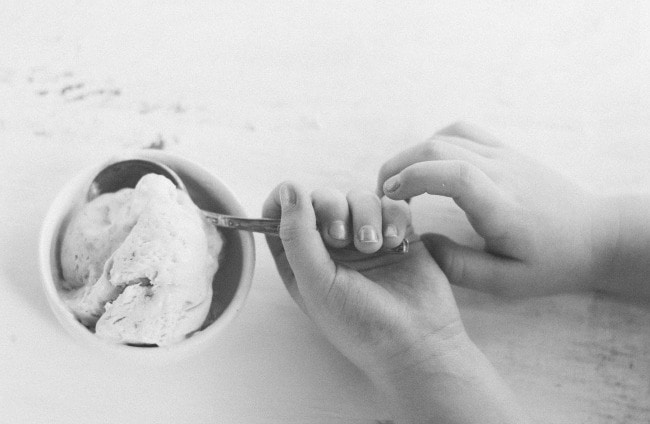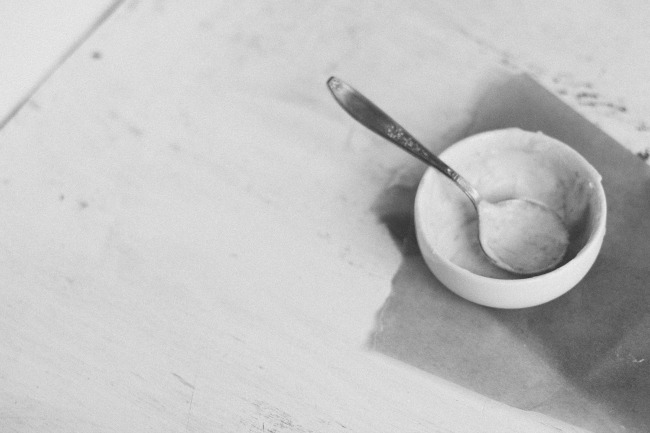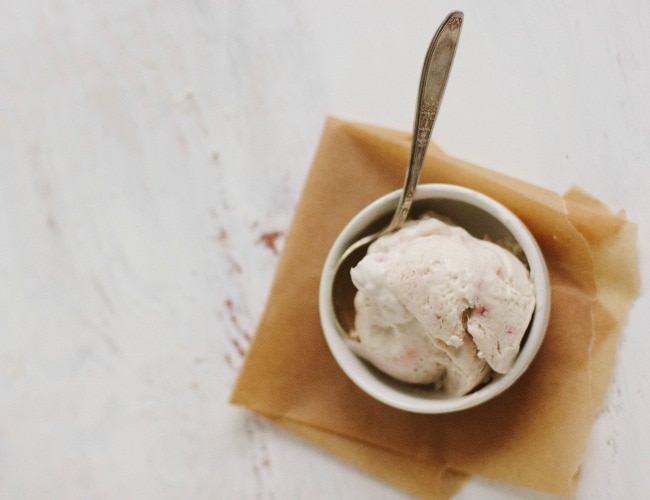 no-churn rhubarb ice cream
adapted from not without salt
This ice cream is one of my [new] favorites. It's perfectly sweet-tart and creamy. I've also included a recipe for oatmeal streusel, if you'd like to recall to mind a summer rhubarb crisp.  My favorite way to eat this is frozen about 4 hours, when it's still a bit soft.
3 cups rhubarb chopped in 1/2 inch pieces
2 ounces  [1/2 stick] unsalted butter
1 vanilla bean, seeds removed
1 teaspoon vanilla extract
2 tablespoons brown sugar
2 good pinches of salt
1 can [14 ounces] sweetened condensed milk
2 cups cold heavy cream
In a medium saucepan, heat the butter over medium heat. Stir in the brown sugar, vanilla bean seeds, and salt, and then add the rhubarb, cooking 1-2 minutes without stirring.  Add the pod and continue cooking, stirring occasionally until the rhubarb is soft, 15-20 minutes. Break up the rhubarb with a wooden spoon, removed pods, and set aside to cool.
In a medium bowl, stir together the  condensed milk and cooled rhubarb mixture. In a large bowl of a standing mixer, beat cream on high until stiff peaks form, about 3 minutes. With a rubber spatula, gently fold one third of the whipped cream into the rhubarb-condensed milk mixture until completely combined. Gently fold in the rest of the whipped cream until combined. Pour into a regular sized loaf pan, and freeze until firm, 6 hours [or, covered, up to 1 week].
oatmeal streusel
1/2 cup + 4 tablespoons flour
1/3 cup sugar
1/3 cup brown sugar
1 teaspoon cinnamon
1/2 cup old fashioned oats
1/4 teaspoon salt
5 tablespoons melted butter
Combine flour, sugars, oats, cinnamon and salt in a bowl. Add melted butter and combine until pea-sized pieces start to form. Spread the oat mixture on a baking sheet and bake for 8-12 minutes at 350, until streusel is light golden brown. Top the ice cream with even amounts of cooled streusel.