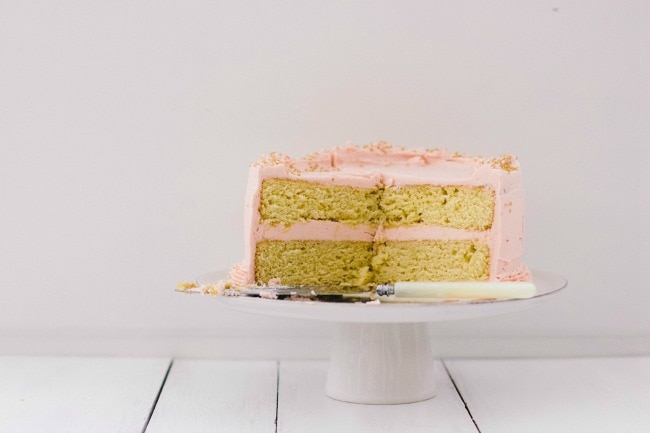 If you follow along on my instagram account, you may have noticed I've been baking quite a bit since September (well, quite a bit more than usual, if that's possible). The reason is that I have been recipe testing like a mad woman, working on my first book.
I'm still pinching myself about the whole thing. I spent all middle school and junior high writing short stories, novellas, and poems in the free time I had, dreaming that maybe one day my work would make its way to book form. So while 'cookbook' was never in my plans (I was always working on some Nancy Drew enters Narnia with Sweet Valley High make-out scenes type book), I am so excited to have this opportunity.
I still have a lot more work to do, but my cookbook will be coming out Fall 2016, and is being published by Avery in the US and Penguin in Canada. It will be a book focused on baking with a handful of favorites from this space, but will mostly contain new recipes. I will also be photographing the entire book.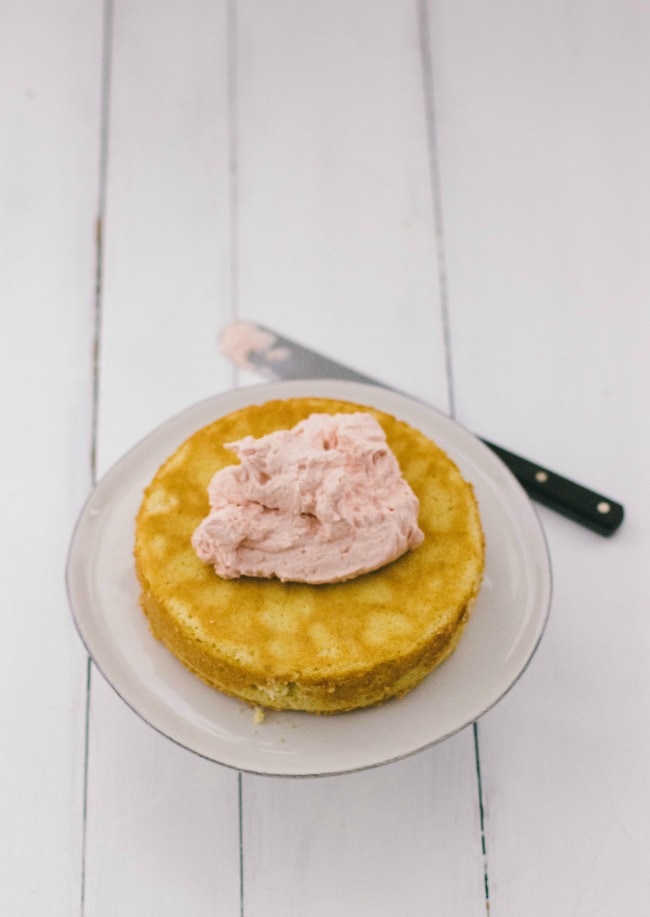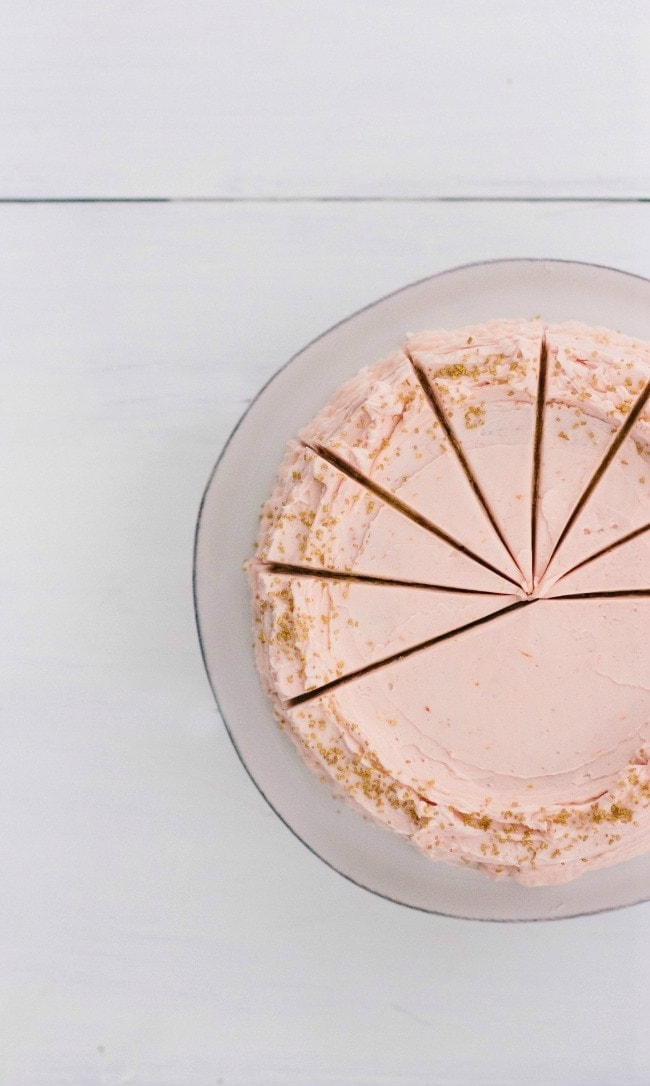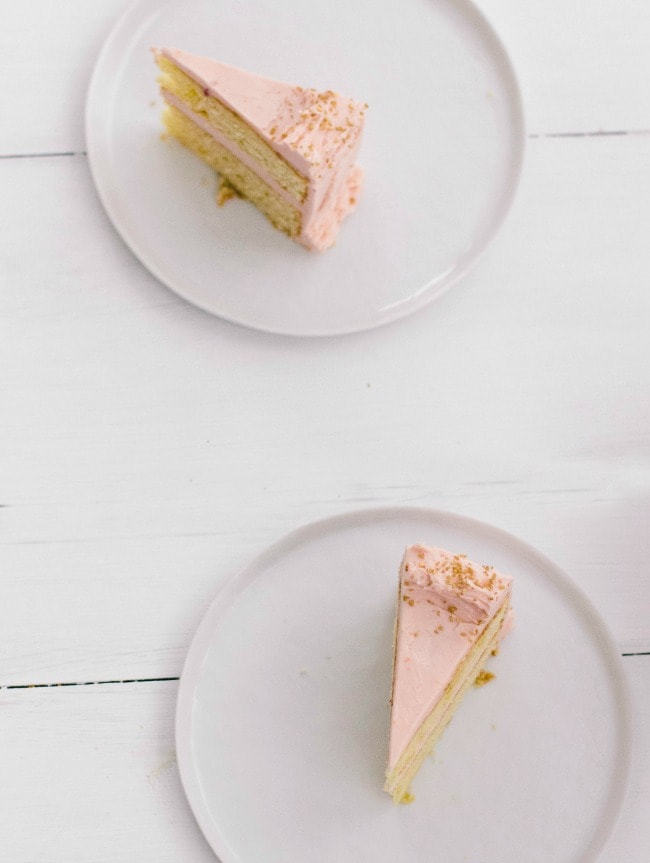 So, how about cake to celebrate? I'm enamored with blood oranges, and decided to top a buttermilk cake with some blood orange frosting. The bright purple juice naturally dyed the icing a light shade of pink, and I couldn't be happier. Gold sprinkles never hurt anything, either (and the color combination was inspired by these plates, which I have fallen so hard for). Hip Hip Hooray!