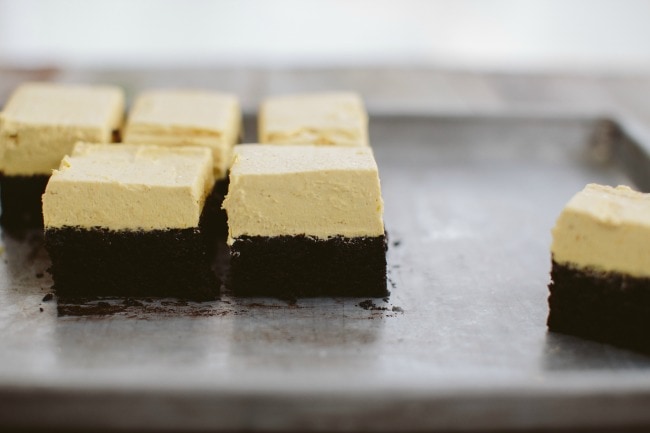 I've somehow convinced myself that if I only bake one layer of chocolate cake, I can still mound piles of buttercream on top, cut it into tiny pieces, and call it a snack. Which is exactly what happened here. There was pumpkin puree to use up, I was craving just the tiniest bite of chocolate cake, and then two hours later we all were nibbling on indulgent squares of pumpkin and chocolate. Not a bad scene for Tuesday afternoon.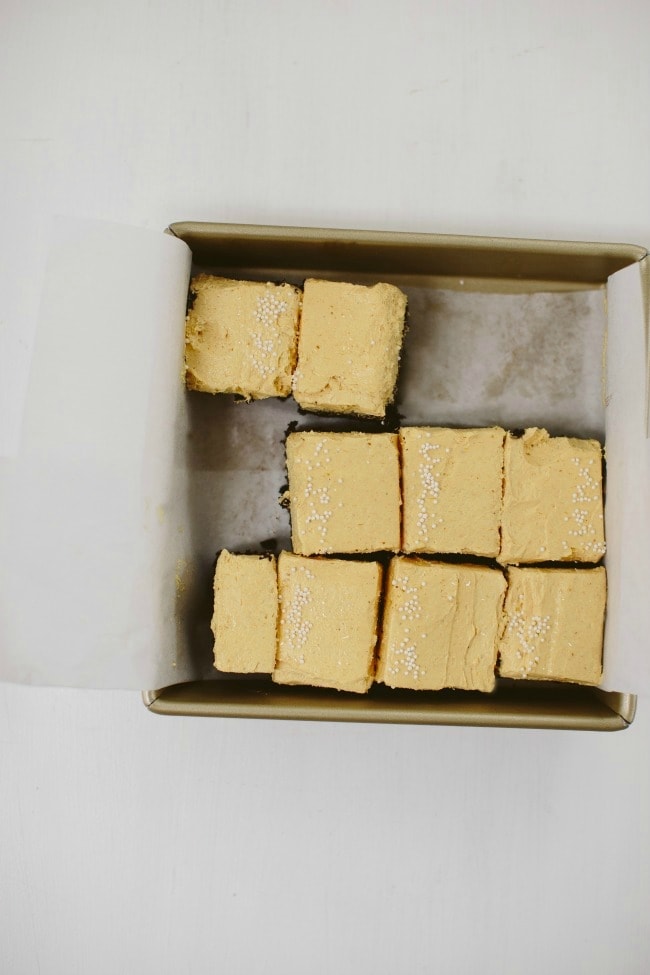 A few things:
You can now pre-order The Vanilla Bean Baking Book! I'm so excited for you to see it.
Other cookbooks just out or nearly out I highly recommend: Molly On the Range, Adventures in Chicken, Alternative Baker, and Eat My Kitchen.
Fascinating read about Pete Wells, New York Times food critic.
The foods everyone was obsessed with the most the last 40 years. A fun look back at food trends.
Don't forget to register to vote!