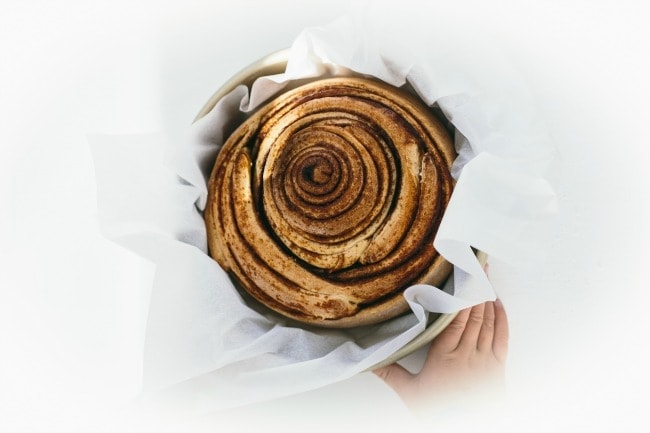 I apologize for the space in between posts. I'm sort of stumbling through life right now – my manuscript is due shortly, and I've been working on a few side projects as well that have kept me very busy. The second my littles get on the school bus until the moment they get home, I am baking, writing, testing, re-testing, panicking, reassuring myself, still panicking, photographing, typing, and panicking. Then it's evenings filled with trying to pry 'what happened at school today?' out of two beings who just don't want to talk about it, and then homework and dinner and reading and bed (for them), and then more baking and writing and the pitter patter of small feet up and down the stairs so many times with questions and comments and scary monsters and water needs. Somewhere in there I chat with my husband and we watch an episode of Seinfeld together while I  try to sort through my inbox (apologies, apologies, if you haven't heard back from me!) and then I shuffle upstairs and find somehow it's morning again already, and someone hit the 'play' button when all I wanted was to press 'pause'.
These are not complaints, however. Life is always in flux, and I am working hard in this crazy time, knowing that in just under two months I will send in all my hard work and then joyfully crash.  I've already warned my family that they won't see me in anything but pajamas for an entire week after my manuscript is turned in, and I plan on doing nothing during those beautiful seven days except read this entire series, which has been on my 'must-read' list for years.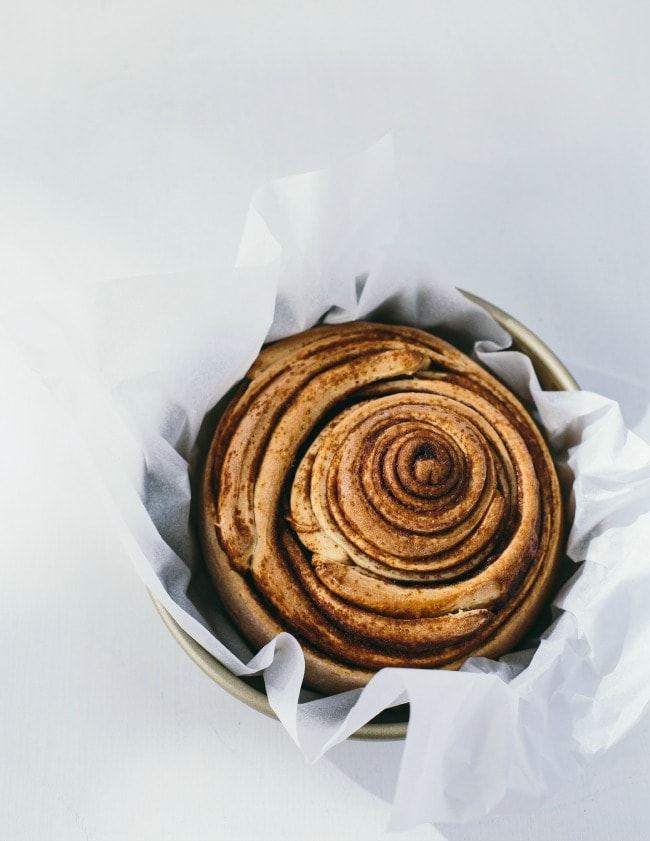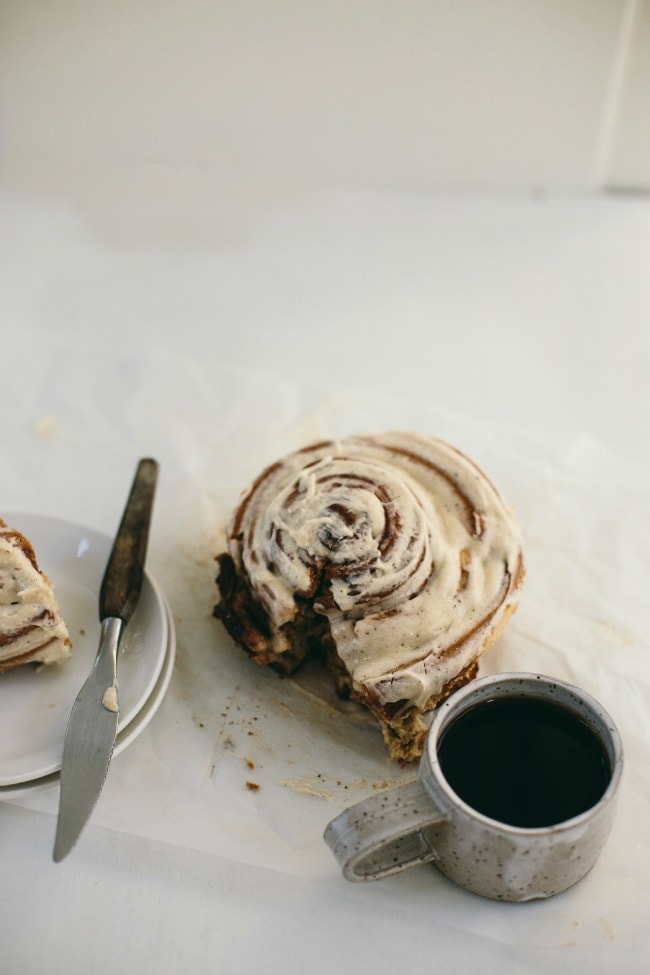 I'm sure however, that I will bake something during my all-inclusive vacation (all the coffee I can drink in the comfort of my own home sounds just fine at this point), and I wouldn't mind waking up to a gigantic cinnamon bun some chilly morning in the near future. This swirly masterpiece is from Sarah Coates new book 'The Sugar Hit'. I've been a fan for awhile of Sarah's fun and sassy approach to baking, and her book does not disappoint: 'Think of me as your cheeky younger sister. I'm not a responsible older sibling who's going to teach you how to apply lip-liner correctly, or explain why you should eat kale salad…I'm still working on those adult skills myself. What I have got worked out, though, is the short-cut route to the best, sexiest and tastiest sweet things for those days when it's time to cut loose and enjoy yourself.' (Sarah Coates) Perfect.