I first discovered Wayne Thiebaud's painting Cakes at Zoe's house. She has a small print hanging in her kitchen, and I find myself drawn to it each time I go visit her. It's simple but beautiful, and I'm often questioning the cakes as I study them. Are you all just chocolate and vanilla, or is there a carrot cake in there, too? Maybe even pumpkin? Is that lemon curd on top down front, or did someone get crazy with the food coloring? What kind are you, little cake peeking out from the side? Why is only one cake cut into way in the back row? Zoe and I have chatted about the piece over the years, and finally came up with a project that has been starring us in the face: baking through Thiebaud's Cakes. We'll be starting the series later this summer, so stay tuned.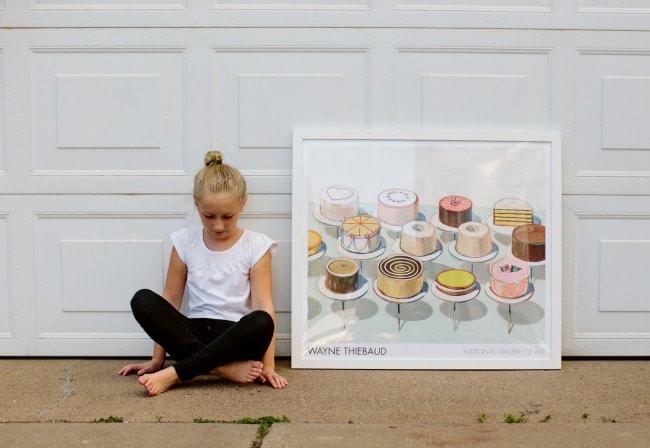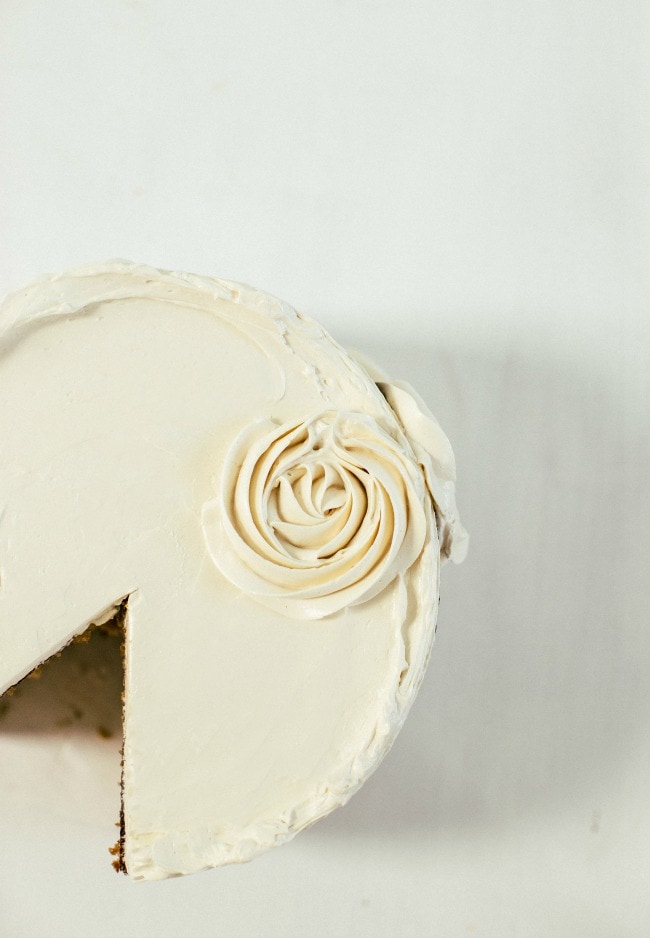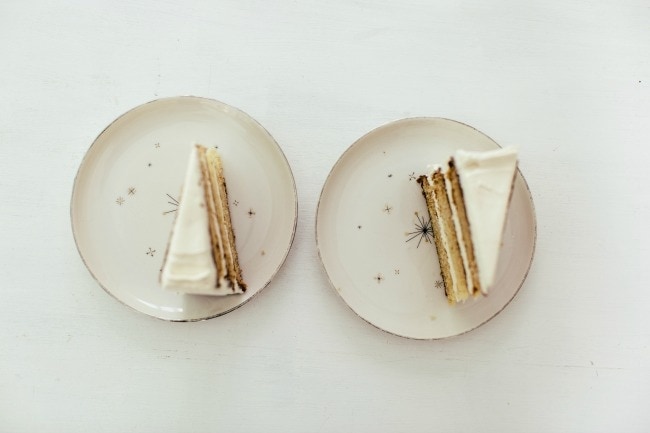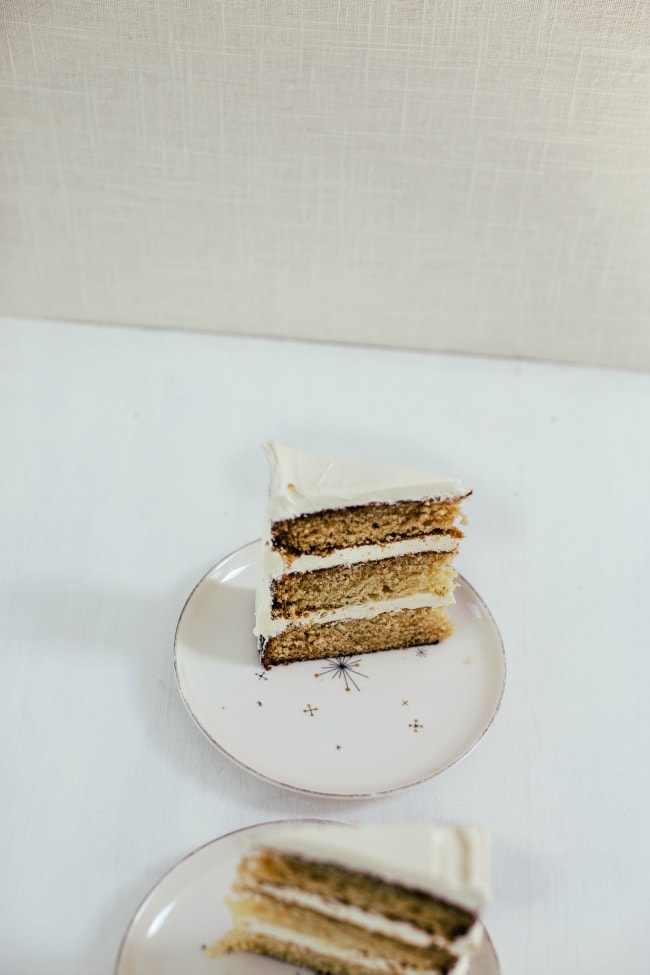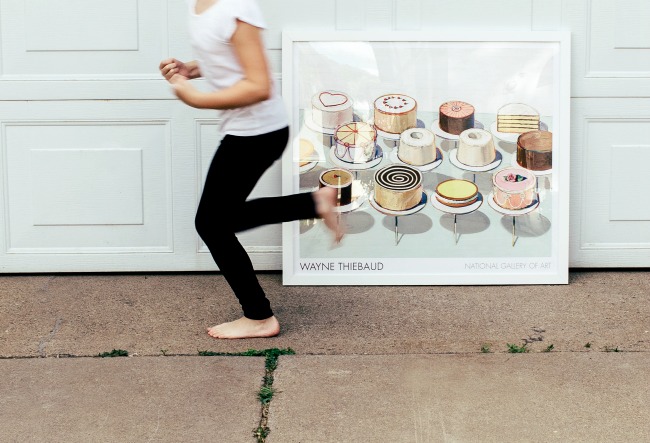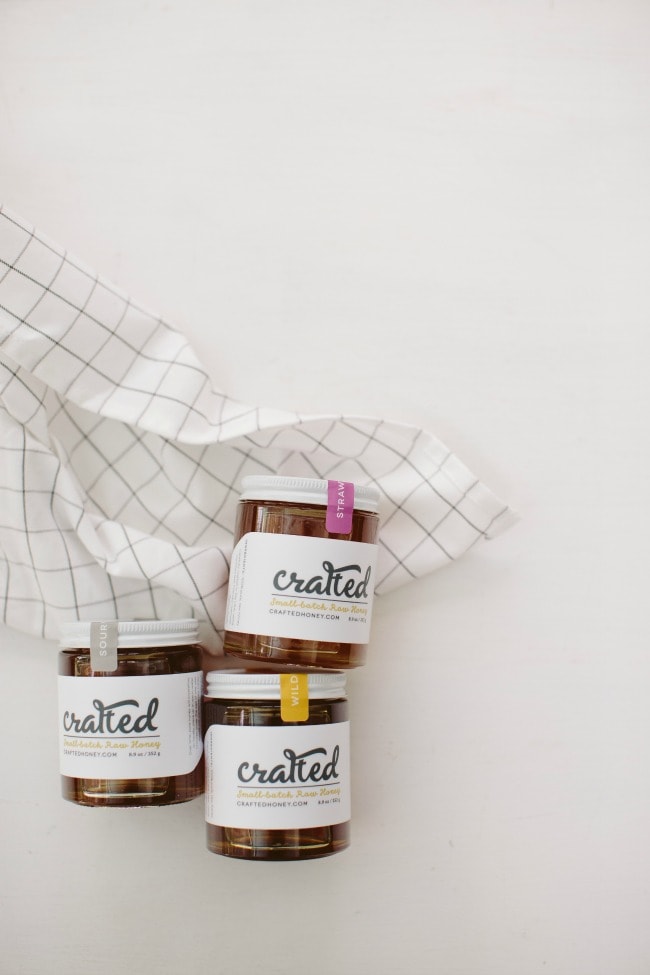 I finally purchased a print of Cakes for myself (details below), and it is now hanging proudly in my kitchen. I still find myself questioning each and every cake on a weekly basis, and it's spurred on some delicious conversation between friends and family alike.
But! I have a non-Thiebaud dessert for you today, however: Honey Cake with Caramel Buttercream. Crafted Honey, a small batch, family-run company sent me some samples a few weeks ago, and I thought adding it to a layer cake would be a good idea. Turns out it was. The honey flavor really shines through, and kept the cake moist a little longer than a butter cake normally does. I used the Wildflower Honey in the cake, but also highly recommend the Sourwood Honey, which I want to pour on everything and I daily eat directly off my spoon.