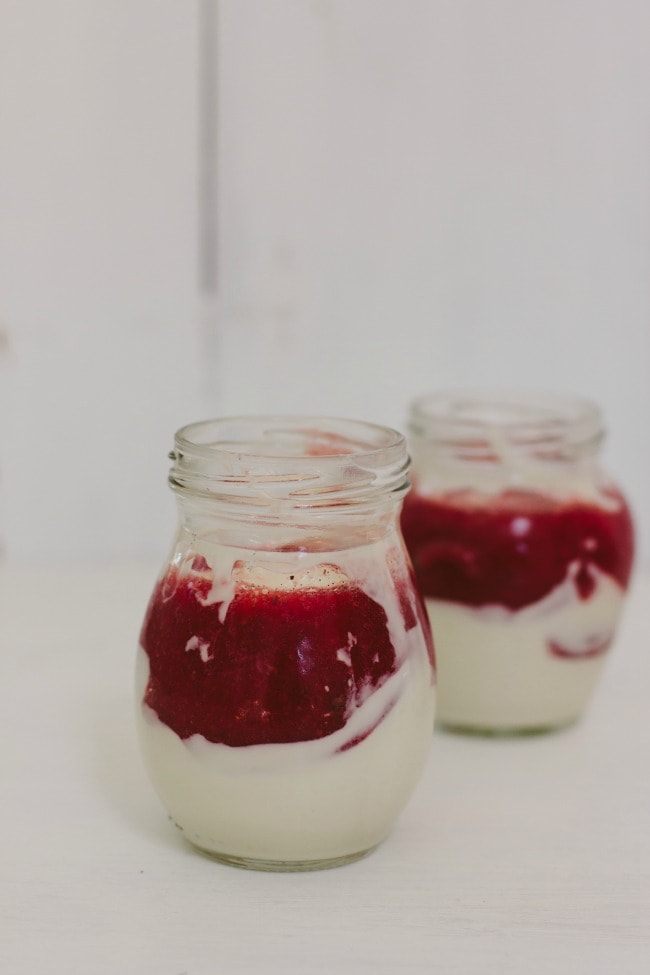 A few months ago I got a copy of Anya Kassoff's book, The Vibrant Table (if you aren't familiar with Anya's work, she runs the beautiful site Golubka Kitchen). I immediately went out to my back porch with a cup of coffee and read it cover to cover. The book is focused on Anya's always vegetarian, mostly vegan, and sometimes raw kitchen. The photographs are gorgeous, and I've been challenged by trying new ingredients and ways of approaching food. "Raw food holds a special place in my heart. It helped me heal after I had unexpected health issues after the birth of my second daughter. My older daughter encouraged me to start a food blog for documenting my raw escapades. Golubka, the blog, quickly developed into a passion…"
This Strawberry Oat Milk Smoothie was first on my list to make. Strawberries are blended with cacao nibs, vanilla bean seeds, and honey, then swirled into homemade oat milk. What a way to start the morning.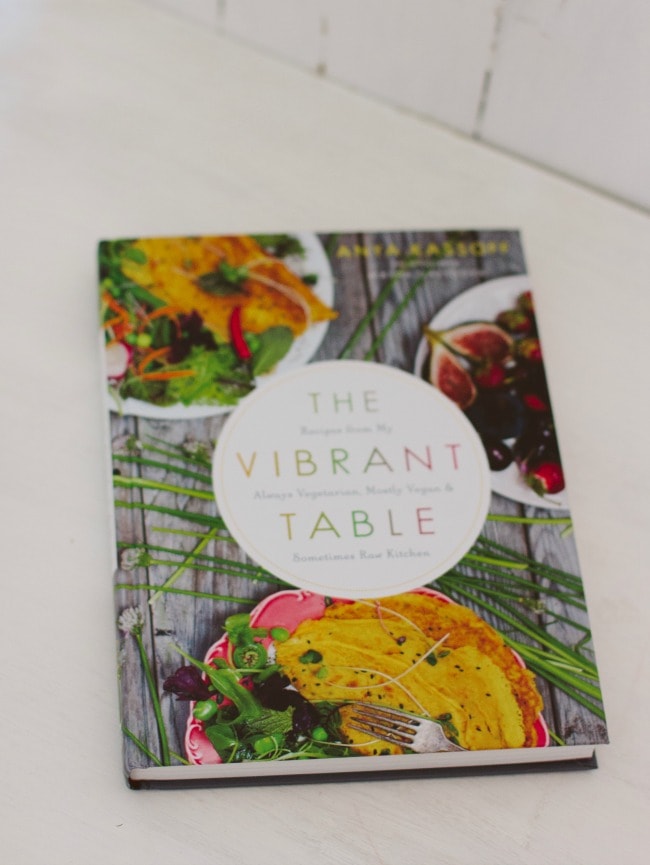 Somehow the months slipped by, and in between a move, catching up on work, and discovering I am allergic to my new house (asthma attacks I haven't had in 20 years!), I am finally now getting to a post and a giveaway. So if you would like a chance to win this beautiful book, leave a comment below with your name and email. I'll be picking a winner next week.